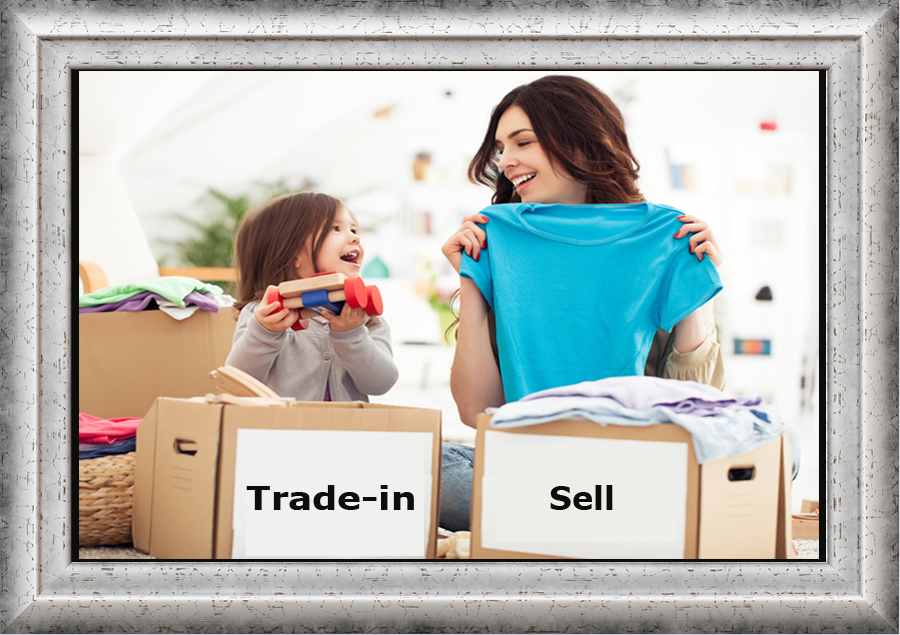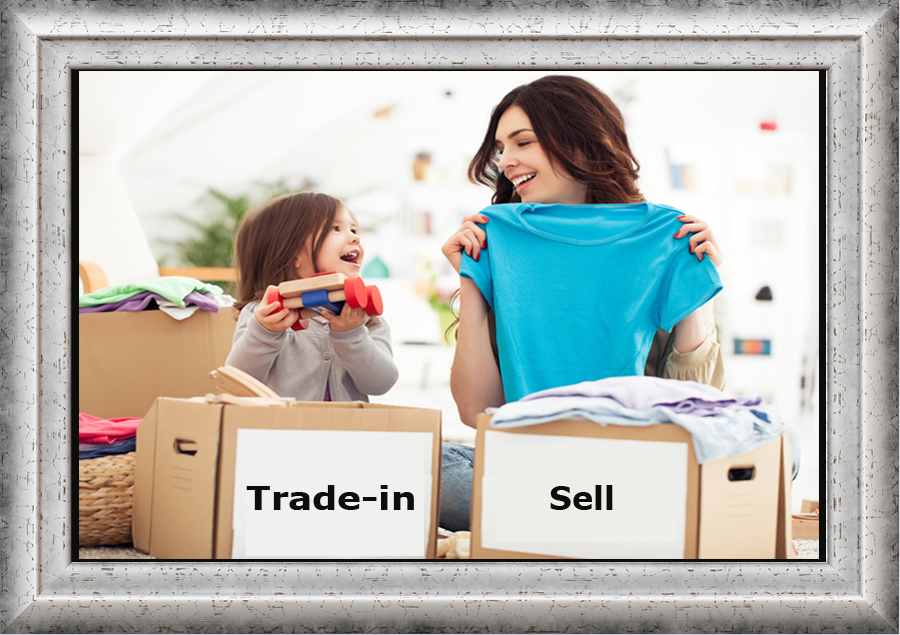 Do to the large number of drop-offs we are receiving, our Surprise locations is currently limiting drop-offs to one 13 gallon size trash bag per day.
     Get Cash or Store Credit for your Stuff
     Other Mothers buys new and gently used clothing and other items based on style, condition, season and individual store need. We are not a consignment store; but rather, we offer store credit and/or cash the same day or within 6 days for the items we are able to accept, depending on the option you decide on below.
  How to Bring us your Items
    The clothing and other small items that you bring us will go into 13 gallon sized trash bags. You may want to bring your drop-offs in them so you don't have to transfer them over at the store.  The speed at which we will complete or get to your credit will depend on the amount you bring us. Our buyers work on a first come, first serve basis and do not schedule appointments. We have recently changed our credit room policy due to the Coronavirus.
    Coronavirus (COVID-19): Temporary Sell & Trade Policy:
  Drop Off Hours: 10am-6pm Monday – Saturday & 12pm-4pm on Sunday
Covid-19 safety procedure: We are now limiting all trade-ins to 2 bags (13-gallon kitchen bag). There will be a 1 to 2 day waiting period before we can process the items brought in. Customers will have 2 days to pick up any unpurchased items and to accept or reject our offer. Baby equipment and large toys will be processed only after having been sanitized.
No Limit on Baby Equipment or Large Toy items
After we complete your credit you will have  2 additional days to pick up your leftovers, and to accept or reject our offer.
If you do not return within the 2-day time frame, you will not be able to get anything back. We then file your credit slip, and if there is an offer, you have 90 days to pick up your store credit or cash.
Do you love saving money? Other Mothers is well known for it's amazing prices on the name brands you love. We also run specials from time to time, so be sure to check out this page and stay in the know.

10am – 7pm (Monday – Friday)
8am – 7pm (Saturday) 
12pm – 5pm (Sunday)
Credit Room Hours
10am – 5pm (Monday – Friday)
8am – 5pm (Saturday) 
12pm – 4pm (Sunday)
Here you will find some of our frequently asked questions such as how long our buying process takes, and some basic info on our return policy.