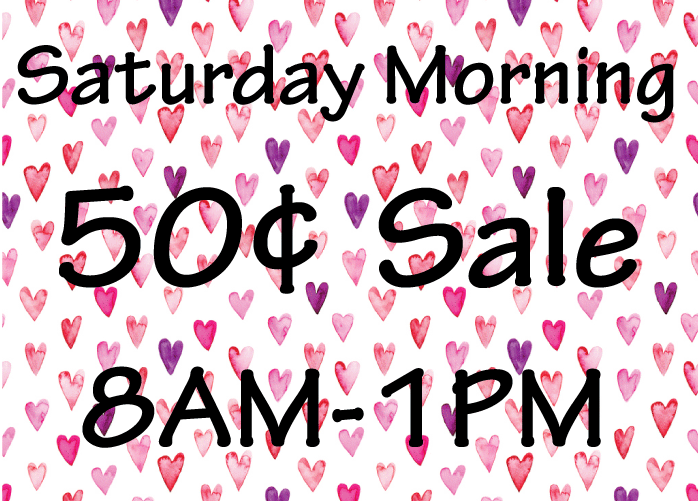 Other Mothers Saturday Sale is Back!
Every Saturday at 8am to 1pm!
Safety guidelines during the COVID pandemic:
We will be requiring everyone to wear a mask and will be limiting the number of people at a time, to maintain social distancing. It will be on a first come first serve basis.
Children will not be allowed at the 50 Cent Sale and must be accompanied by an adult if they are inside the store.
No more than two shoppers allowed at any table. Shoppers need to maintain a 6-foot distance from other shoppers.
If we reach capacity, customers may sign in, and we will limit shoppers to 40 minutes, and call in the next group of shoppers hourly. Sign ups will start at 8am, so you will know your time slot.
We will reload the tables with more product for each new session. New sessions begin hourly.
We look forward to the return of our Weekly Sale!
Welcome back!
The Other Mother's 50 Cent Sale is a weekly event held every Saturday morning in which items are sold for 50 cents each (hours vary by location). The items in The 50 Cent Sale are those which were passed on for purchase throughout the week and had been donated to Other Mothers thereafter. The sale helps local communities and families on a budget, many of which boast great finds; and at 50 cents a piece, there really is no better bargain!